Are you looking for fun and exciting things to do in Pullman, Washington? Whether it's a family trip or a romantic getaway, this small college town has something for everyone. So plan your next vacation in Pullman, WA, and explore the city's sights and sounds.
Family-Friendly Things to Do in Pullman
Catch a Coug game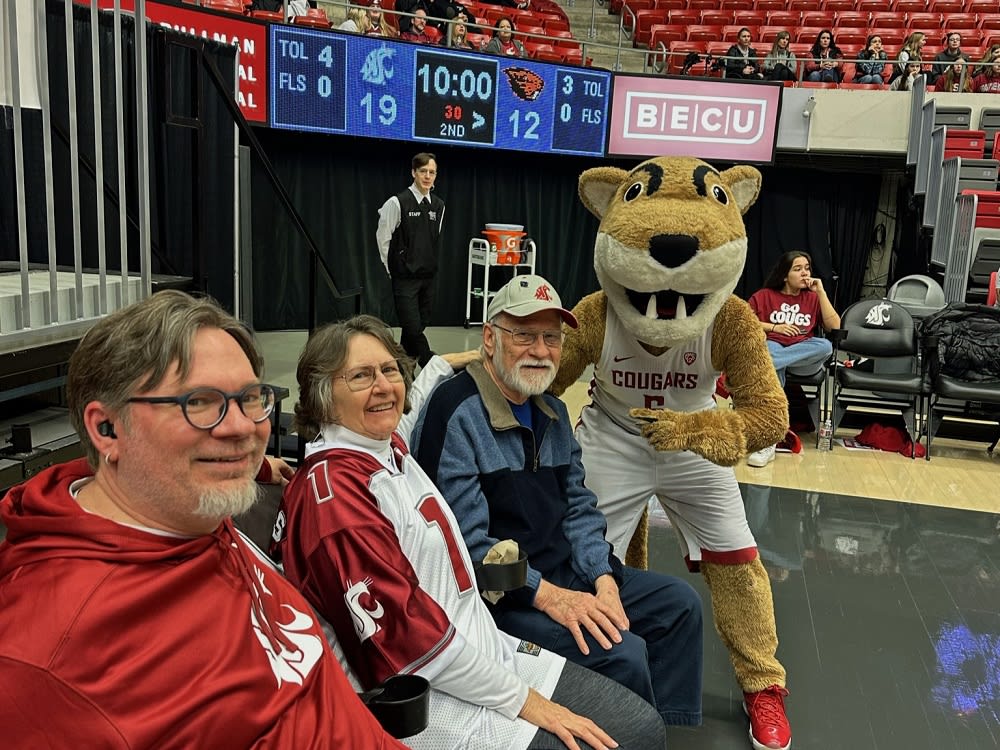 With its lively atmosphere, the whole family can revel in the thrill of collegiate sports while bonding over the shared camaraderie of cheering for the home team. In addition to the adrenaline-filled action of the game, WSU's sports' facilities offer plenty of amenities to enhance family fun.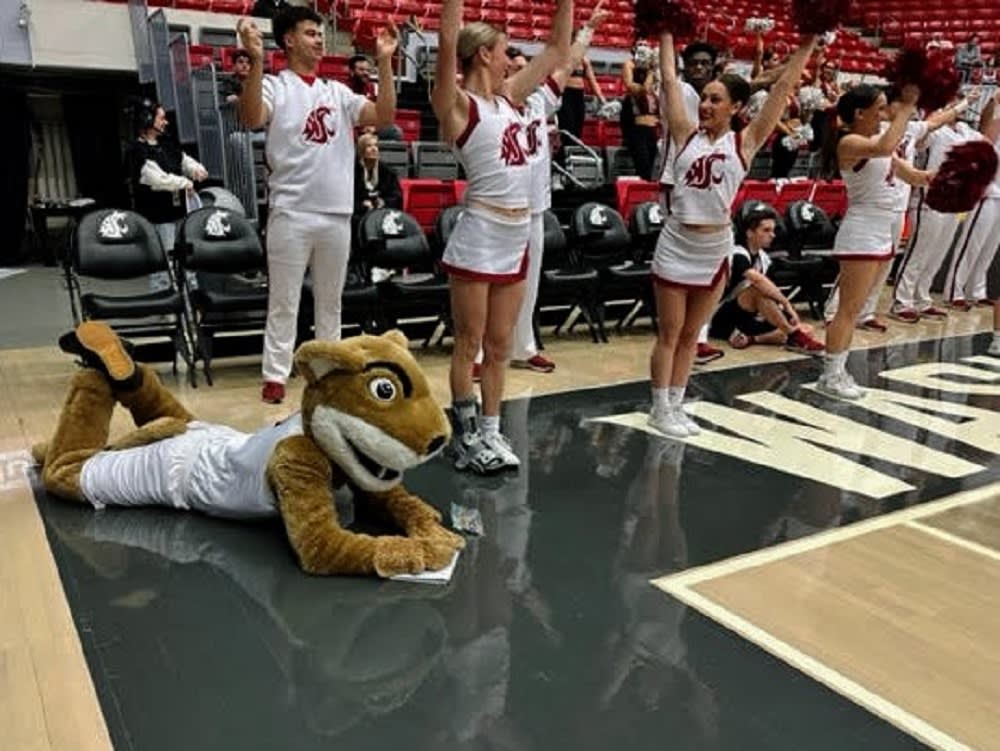 See the bears at Washington State University (WSU)
Get up close and personal with bears at the WSU Bear Center, an incredible facility that focuses on conservation and education. Here, learn about everything from bear nutrition and health to learning and memory. This educational center is a great place to bring the family and learn more about bears in the wild and captivity.
Catch a show at the Regional Theatre of the Palouse
The Regional Theatre of the Palouse (RTOP) showcases exceptional talent and performances year-round. Experience the wonder of the theater and be transported to a world full of drama, music, and entertainment. Additionally, summer camps have gained immense popularity in Pullman, particularly the Disney and Broadway weeks, where kids learn about the wonders of performing arts and work on their skills, all while creating lasting memories and making new friends.
Explore the Palouse Discovery Science Center
This interactive educational center offers various exhibits and activities for all ages. Unleash your inner artist at the art studio or stroll on the nature loop outside the building. Finally, gain valuable financial literacy at the MoneyVille exhibit, where your kids can learn about different currencies and the importance of budgeting.
Pullman Nightlife
Esti Bravo
This trendy cocktail lounge and nightclub offer a delightful blend of entertainment, drinks, and lively music. The tantalizing aroma of expertly crafted concoctions greets you at the door, inviting you to explore a world of innovative mixology. As you sip on one of their signature cocktails, get ready to dance the night away.
Rico's Public House
An evening at Rico's improves when partaking in board games, challenging arcade games, and playing against friends. Rico's provides a selection of enrapturing books for those seeking a quieter atmosphere. Live jazz and blues serenade guests throughout the night to elevate the ambiance. Prepare for fantastic evenings on Open Mic Mondays and Trivia Tuesdays.
Zeppoz / Mr. Z's Casino
Whether a seasoned gambler or a casual player, step into the thrilling world of card games, such as Bad Beat Blackjack, Spanish 21 Blackjack, and Match the Dealer Blackjack, where strategy and luck intertwine to offer countless opportunities for an exhilarating experience. Furthermore, test your skills in the ever-popular Texas Hold-em Poker, where you can outwit your opponents and celebrate well-deserved victories. Alternatively, delve into the realm of Pai Gow Poker, where a unique blend of ancient Chinese dominoes and modern poker meets for an extraordinary gaming session.
Shopping in Pullman
Kure & Co.
Kure & Co. is the ultimate shopping destination for anyone seeking a wardrobe upgrade or the perfect decoration to give your home that stylish rustic touch. Catering to both men and women, Kure & Co. offers a diverse range of clothing items, including casual tops, graphic tees, jeans, party clothes, and activewear. On top of that, the store's unique selection of rustic home goods makes it the ideal location to find furnishings that will transform your space into a delightful, cozy sanctuary.
Monarch Boutique
With an expertly curated collection of vintage and upcycled clothing, this locally-owned gem is a haven for those with a penchant for one-of-a-kind style. From luxurious fabrics to intricate designs, leaving the boutique is nearly impossible without finding the perfect piece to enrich your wardrobe or revitalize your living space. In addition to its eclectic clothing offerings, Monarch Boutique is also a treasure trove for accessories, gifts, and home decor.
B&L Bicycles
This unique local bicycle shop offers an exciting range of bicycles, bicycle repair services, and bicycle art, making it a one-stop destination for all bike enthusiasts. The knowledgeable staff at B&L Bicycles share a passion for cycling, providing customers with guidance and assistance to find the perfect bicycle tailored to their needs and preferences.
Outdoor Recreation in Pullman
Wander the Bill Chipman Palouse Trail
The Bill Chipman Palouse Trail offers a wonderful recreation experience for nature enthusiasts, fitness buffs, and anyone looking for a serene long weekend walk. As it gracefully meanders between two prestigious universities, the University of Idaho in Moscow, Idaho, and Washington State University in Pullman, Washington, this seven-mile-long paved trail provides views of the picturesque Palouse region. It's perfect for a stroll, a vigorous run, or a relaxing bike ride in the company of the region's natural beauty.
Play a round of golf
A day spent playing golf at Airway Hills Golf Center or Palouse Ridge Golf Club promises to be an enjoyable and unforgettable experience in recreational activities. With their beautifully designed courses, these golf clubs are perfect for players of all skill levels. As you navigate the lush green fairways, expertly crafted sand traps, and serene water hazards, you will immerse yourself in a world of athletic challenge and natural beauty.
Explore Lawson Gardens
Lawson Gardens offers a fantastic recreation option for those seeking a serene retreat with diverse landscapes waiting to be explored, such as the enchanting Terrace Garden, a sought-after location for memorable weddings. For floral enthusiasts, the vivid Rose Garden and Perennial Garden captivate the senses with their stunning colors and delightful scents. The tranquil Reflective Pond provides a serene spot for quiet contemplation.
Parks in Pullman
Kruegel Park
Spanning just shy of eight acres, Kruegel Park is a local favorite for its large playground, sports fields, and tennis courts.
Sunnyside Park
Best known as the location for the annual Independence Day celebrations, Sunnyside Park is worth a second look. With 25 acres, two ponds, and a waterfall, it's a lovely place to explore on foot. Residents also enjoy the areas to play tennis, baseball, volleyball, or disc golf.
City Playfield
Just over eight acres, this park is best known as the home of summer sports in Pullman. Residents enjoy the jogging track, batting cages, exercise stations, baseball diamonds, and volleyball areas.
Spas in Pullman
Rockstar Body Bar
Breathe in the refreshing scents of the Oxygen Bar, perfect for alleviating headaches, sinus issues, or even hangovers from a late night out. With 32 unique aromatherapy scents, you will find one that resonates with your soul. Work on your tan in a sunbed, or opt for a faster and more convenient option with spray tanning. For an extraordinary experience, step into the Wellness Pod infrared sauna to purify your skin and relax your muscles. Rockstar Body Bar also specializes in Red Light Therapy to combat signs of aging and rejuvenate the skin. Polish your look with their wide range of beauty services, including waxing, lash extensions, facials, teeth whitening, and lash and brow tinting. The Rockstar Body Bar is a one-stop shop to upgrade your body and spirit to rockstar status.
Ready to explore all Pullman has to offer?
With so many amazing things to do in Pullman, WA, it's no wonder that people are drawn to the area. If Pullman has captured your heart, contact experienced agent Krista Gross to discuss the local real estate market and get started looking at
Pullman homes for sale
.